I know you're probably thinking, it's 2022 (or later)…why on earth is anyone still using WordPress.
I get it.
Now a days telling people you use WordPress to host your website is like telling someone you still talk to your friends on Facebook. 😬 Despite  what people think, WordPress was released around the same time as Facebook and thus, the platform is still fairly young.
And while the sound of the name may want to have you breaking a sweat in anxiety, hear me out.
Over the years (and tears) there are some things I absolutely love about designing in WordPress and some things that make me want to run for the hills.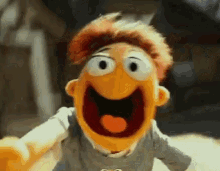 In this post we'll talk about
3 major things I love about designing a website with wordpress vs anywhere else
3 things that are no so appealing about using wordpress as your main platform
Let's get into it.
3 major things I love about designing a website with wordpress vs anywhere else
You can host your wordpress website wherever you want to
When I first started designing website I didn't understand that your website has to live somewhere in order for the world to see it. The place they live is called Hosting. Now the problem with hosting is that there are so many options out there and the prices vary from very expensive with all the bells and whistles, to very cheap with uninspiring service. Most platforms tryo to help make the decision process easy by simply taking care of hosting for you. The caveat is that they can charge your just about anything they want to at the end of the day.
If you're interested in controlling how much you want to invest and pay with hosting, than building a website with WordPress will usually give you the most flexibility.
I've jumped around a few times with hosting, not necessarily because of price, but because of ease of use and customer service. I wanted to be able to chat with the tech people without hassle at any point in time. Luckily i was able to move my website from host to host with ease because the WordPress has some powerful tools that allowed me to migrate the information with ease.
You can build it however you want to using Elementor
Perhaps it's the nostalgia of it all, but when i was sitting in front of my computer working on a very critical client project, Elementor was the only toll that I found out there that was able to help me get my website to look exactly the way that I designed it. Now a days I almost design website exclusive with Elementor.
It's because of this reason that I've grown to love WordPress. It made the ease of using the platform that much more pleasant. I was always jealous of the easy drag and drop interface with Wix and the pre-made sections that you find in Squarerspace. Elementor luckliy has created some very similar features that allowed me to build websites exactly how I wanted-using a drag and drop interface, and even customizing some pre-built sections.
You can make you website look almost exactly like your design documents
I design all of my website projects in Adobe XD before i build them out. And if you're a designer you know that trying to get your designs to look exactly like the mock up can be a bit like forging a masterpiece–it comes with it challenges.
3 things that are no so appealing about using wordpress as your main platform
The user interface feels dated and clunky
I'm hoping one day that WordPress will give us a fresh interface for the Dashboard. For instance I love how bright and easy to navigate the squarespace interface is. Everything is essentially nested into smaller categories so that your dashboard never looks to busy at any point in time.
With WordPress the more plug-ins you add the messier your dashboard looks. It also get bombarded with a ton of notifications from each one of the plug-ins.
You need to find your own domain and hosting before you can get started
No I know I mentioned this before as a benefit but it's also one of the things that hold a lot of people back from getting a WordPress website. It's bad enough that we live in a world where we have to have 101 different passwords, it's nice to be able to have your website, hosting, & domain all in one place so that you don't have to go to a zillion different places to find all this information.
Plug-ins always need to be updated
Unfortunately with a WordPress website you cannot just set it and forget it. You do have to maintain your website quite a bit. And that's mostly because WordPress is an open source content management system, meaning anyone in the world had access to WordPress so that they too can make their own website, or build something for it. This is also music to hackers ear. So you have to build up quite a bit of security to make sure your website and information do not become prey to hackers.
Summary
The three things I love about designing in WordPress are:
the ability to host my website wherever I want to to get a good price and great speed on my website
the ability to use my favorite no code page builder to design websites
the ability to get my website to look exactly like the mock up designs that I created
The cons of using wordpress are:
the user interface still looks very dated
the fact that you need to source your own domain and hosting (and keep track of it)
the constant maintenance that comes with using multiple plug-ins
Ultimately it's still a favorite of mine.