What People Hate About Your Website and How to Fix It
‍
Are you ready to cringe? If your website has a 'contact us' page, the answer is probably yes. But that's okay – because the feedback you receive from your visitors is invaluable. It's the key to identifying problems and fixing them, fast. And while it might be hard to hear, you need an honest assessment of what users are thinking and feeling when they interact with your site. These insights will help you understand where users are struggling with your brand so that you can make changes accordingly. Don't take these things personally – it's not about you as a person, but how your brand is presenting itself online. Once you read through this list and implement fixes, watch as new visitors pour in!
People Hate Slow Websites
This is always one of the first things we check when visiting a new site – how fast is it? If your website is slow, people will leave. If your website is super slow, people will leave even faster.
What's the fix? First, make sure you've checked your hosting/server settings and that your site is hosted on a fast server. If that doesn't fix the problem, it could be that you've got too many images or videos on the page. Try removing a few and see if the speed picks up. If nothing is working, you may need to upgrade your hosting plan or hire a developer to optimize your site. Slow websites are a death sentence in 2018. If you can't host your site on a fast server, you'll want to consider moving to Squarespace or WordPress. These platforms are designed with speed in mind.
People Hate Newsletters That Ask For Too Much Information
People don't want to fill out a full-length survey before they even know if they're interested in your company or product. They want to engage with you and your website, not be evaluated and judged before they get a chance to speak. What's the fix? Instead of asking for a ton of personal information upfront (full name, job title, company name, etc.), try giving a sample article a quick read and then asking folks to sign up for your newsletter. What you're after when you're collecting information is to know where to send your newsletter. That way, you don't have to individually email each person who is interested in your product.
People Hate Websites That Don't Respond to Touch
If you're trying to click on a button or link and nothing happens, visitors get confused, frustrated, and move on. And nobody likes to feel stupid!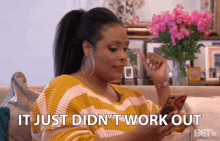 What's the fix? Make sure that you've tested every link on your website to make sure it's working properly. If you are linking to another site, check back often to make sure that site is still operational and up-to-date. If a link is supposed to do something but doesn't, try replacing it with a different image or button. Or, if it's a link that should be going somewhere but isn't, you may want to consider rewording that text or changing the link to a different website.
People Hate Websites With Too Many Ads
Nobody likes to spend more time looking at ads than they have to. If you're drowning your pages in lucrative ads, you're not only annoying your visitors, but you're also losing credibility as a reliable source of information.
What's the fix? Look at your website as an investment, not just a marketing strategy. If you want to earn your readers' trust and keep them on your site, you need to make it worth their while. That doesn't mean there can't be ads – it just means that you need to be strategic about where and how many you place.
People Hate Websites That Make It Hard To Find Content
If your site is filled with tons of different pages, it's almost impossible to find what you're looking for without a map, a flashlight, and a magnifying glass. What's the fix? Make sure your website has an organized homepage with clean, easy-to-understand categories and a search bar. If it doesn't, you've got some serious fixing to do. What's even worse than a hard-to-navigate website is no website at all. If you're just getting started, you can always create a simple site with a free Squarespace or Wix template. These platforms allow you to create professional-looking websites without any design or programming knowledge.
Summing up
Websites are rarely ignored by guests. They look for your site, find it, and are ready to buy your products or services. That is why you need to make sure that your site has no issues that can turn away your potential customers. Make your website as visitor-friendly as possible to get more customers!