Even if you are still working on your website, don't despair there is still a way to grab people's attentions and get their contact information so you can keep in touch.
How To Get People On Your Email List Before Your Website Goes Live
In this post we're going to talk about…
how you can get potential clients in your pipeline even if you're working on redesigning your website in the background
the two approaches you can take to capture their emails
How You Can Get Potential Clients In Your Pipeline (Even If You're Working On Redesigning Your Website In The Background)
Never Take Your Website Fully Offline
Rule number one here is to never take your website fully offline. You want to create a new landing page that will show that you're working on your website but people still have access to your old website. In this example below, the website has a coming soon page that has two main buttons: 1. an opt-in form for potential clients and 2. and opportunity to explore the old website.
The Benefit:
If you have one major action that you'd like your website visitor to do, this approach is the perfect way to focus all the attention on that one thing. It captures the person's contact information, yet doesn't leave you feeling like you have no way to learn more information.
Create A Landing Page Using Your Email Marketing Service
It's super easy to simply set up a landing page that will allow you to collect emails before your website has even gone up. This is especially important for you if you are dependent on your website to be able to do everything from publishing blogs to publishing podcast posts and even selling your services.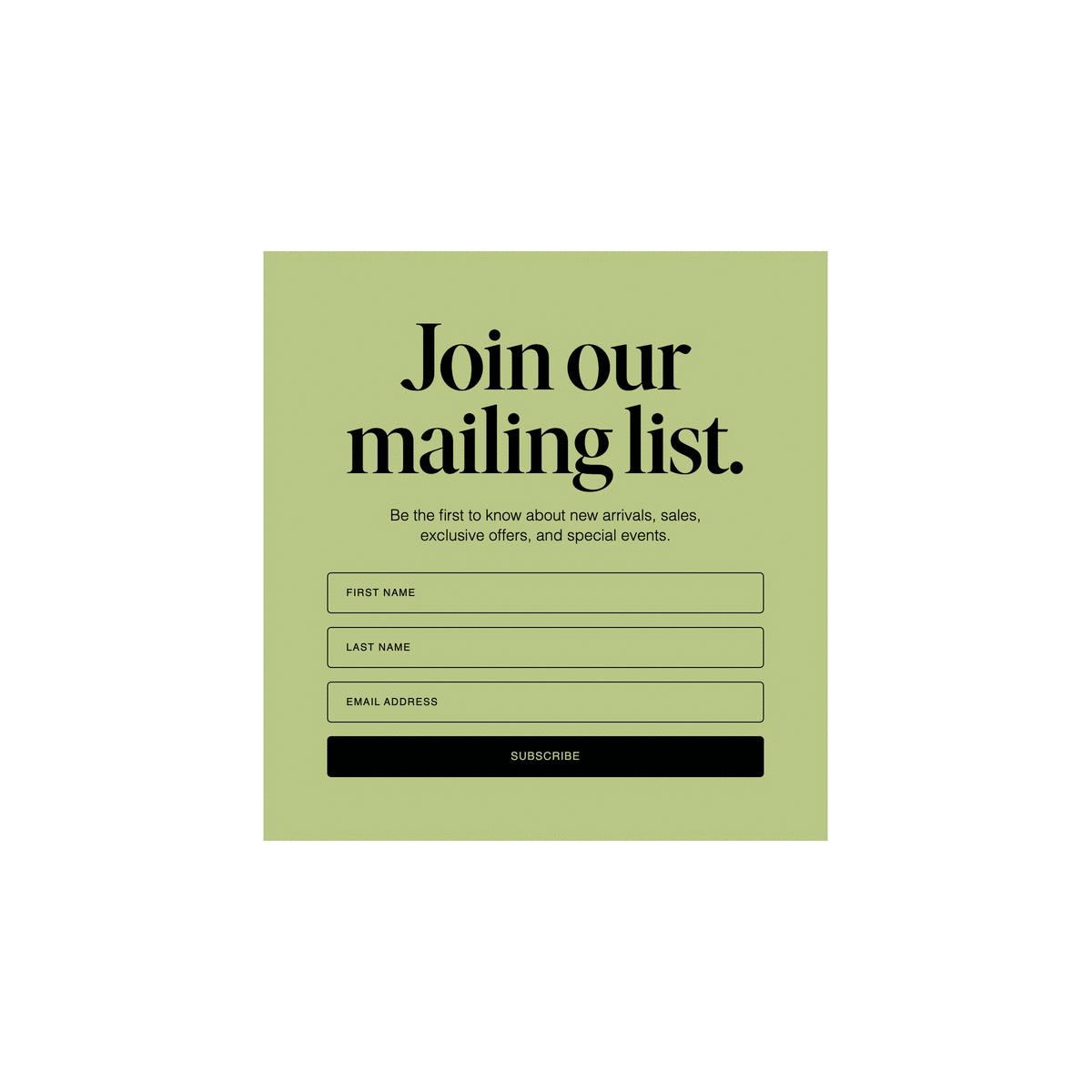 The benefit:
I can't tell you how many times I heard horror stories of websites taking 4- 6 months to complete, and clients in a panic because their entire business was dependent on that website launch. Using an email marketing service like Flodesk will never leave you feeling like you are at a disadvantage.
Use a links page as your primary link until you transition
If you're in the online space you're probably familiar with links page. It's a collection of the top call to actions you'd like to share. 
Benefit:
Similar to the other options above, you don't have to put too much effort or frills into the design of the page, but it allows you to embed a contact form or email opt in form.
Summary 
The best way to get people on your email list before your website launches…
Create a landing page that has an opt in form and
Use your email marketing system that will act as a redirect page for people to get in touch with you
Create a links page with your embedded email opt-in form or contact form