About three years ago I was commuting a total of 3 hours to and from work and it became very apparent to me that if I was going to make commuting remotely pleasant I needed something entertaining to pass the time. Enter audio books. What was interesting though was that through these audio books I "met" a number of authors who then continued their conversations through podcasting.
Podcasting then became my new obsession. And by obsession I of course mean addiction. I could not get enough of it. I began to crave it morning noon and night. Boasted about it with my colleagues ands talked my husband's ear off when I got home. The more I scrolled through podcast after podcast, I discovered a whole world of the most phenomenal women of color who have provided life changing advice that to this day I share with clients, friends and family.
As a business owner I lean heavily on the things I discover in the podcast realm because they not only provide great insight, they also open my eyes to a number or products and services that I would have never discovered on my own. Through listening to podcasts, I have invested in a number of high quality online programs, purchased products that have helped me to organize and streamline my business, read books that helped me to understand how to deal with challenging life experiences, and even attended conferences where I made connections that have generated business for me. Basically podcasts are the secret sauce behind every brilliant woman's journey to success. And frankly podcasting is a resource severely undervalued especially because it's a resource that we can leverage for absolutely free! Zip zero zilch dollars!
If you've been looking for just the right person to fill your spirit and life with goodness, here are 10 noteworthy podcast, all produced stand hosted by women of color.
1. Side Hustle Pro
Side Hustle Pro is the first and only podcast that talks about taking a side Hustle from passion to profit.
Why you'll love it: the host Nicaila interviews a variety of business owners. And while many of the stories being shared focus on someone who has already made it, many of her episodes focus on black female business owners who are in the weeds of building a profitable business including the host herself. This is so refreshing especially for the bulk of us out there who need to hears stories from people who are still working out the kinks of their business, and on the rise.
Episode you'll love:
So hard to choose because basically everything she shares is sooo life changing. But here is an episode that Nicaila shares about A Quick And Easy Way To Make Your Marketing Funnel
2. Dreams in Drive
If you're nosey like me and love to know a person's whole life story, this is the podcast for you. Rana has an ability to really draw out a story from her guests, so you walk away with a wealth of information.
Episode you'll love: I did an interview with Dreams in Drive which you can listen to here.
3. Jereshia Said
Jereshia Hawks is an income strategist who helps coaches focused on making high ticket sales for your signature program. Her podcast shares strategies and tactics for anyone looking to transition into their own business or understand the nuts and bolts of making a consistent income.
Why you'll love it: Jereshia keeps it 100% real. She doesn't sugar coat anything and delivers her message in a way a that loving but stern mom would do it. She will definitely make you laugh, but know she's not afraid to hold that mirror to your face.
Episode you'll love: Why You Suck at Selling and how to fix it
Episode number 76 call No excuses how to hold yourself accountable to an outcome not just a list of task
4. Self Care IRL
Self Care IRL hosted by Ty Alexander is a walk (you guessed it) self care in real life. She unpacks deep topics of personal development and healing.
Why you'll like it: Ty's sultry voice and knack for storytelling really reminds me of Maya Angelou. There's so much rich wisdom in her stories yet she doesn't make you feel like a spectator. When listening you almost become part of the story too.
Episode you'll like: Should you ignore your negative emotions?
5. Therapy For Black Girls
The Therapy for Black Girls Podcast is a weekly chat about all things mental health, personal development, and all the small decisions that you can make to become the best possible versions of yourself.
Episode you'll like: Episode 254: Black Women in the Workplace
6. Journey to Launch
Journey to Launch provides the ideas and resources to help you skyrocket your savings, blast through your debt and ultimately launch you on your journey to Financial Freedom & Independence. 
Why you'll like it: I love the interviews that Jamila does with the various guests. I learned about things like building generational wealth, financial tracking tools, resources to promote financial growth and more. You'll also like how Jamila infuses her own real life stories throughout each episode.
Episode you'll love: Episode 243 – From Side Hustle to Million Dollar Virtual Assistant Business
7. Brown Ambition
Brown Ambition is a podcast discusses how to save, invest and make smart career choices — on your own terms.
Episode you'll love: BA Q&A: Go for the promotion
8. The Sunday Jumpstart Podcast
The Sunday Jumpstart Podcast is a weekly podcast helping GoalGetters ditch the excuses, do the work and make stuff happen.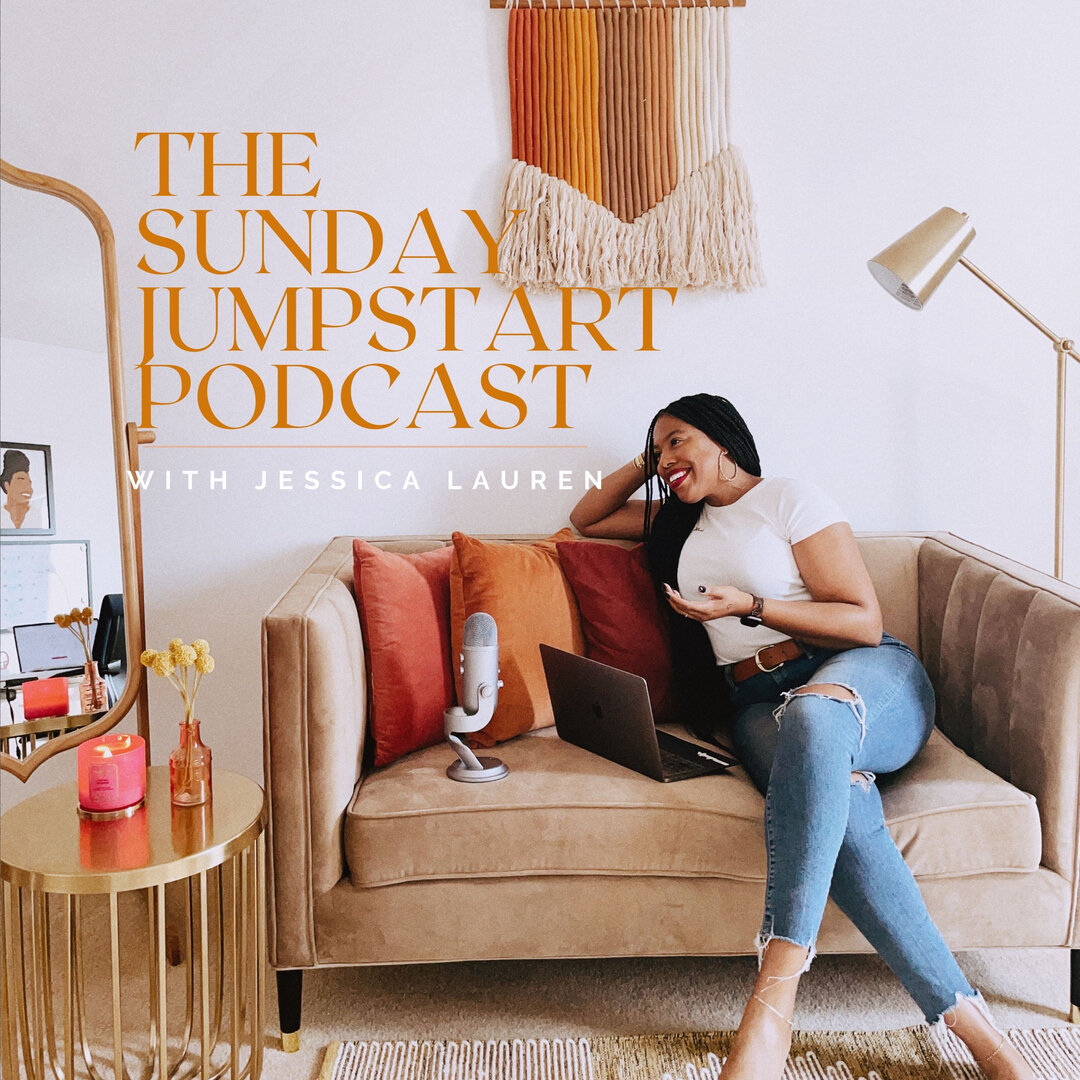 Episode to get started: Episode 123 One Good Decision
9. The Slay Girl Slay Podcast
The Slay Girl Slay podcast is an audio series created for women who are fearless in the pursuit of their dreams, go after what they deserve, and show up as their most unapologetic, most authentic selves.

If you ever need a mental pick me up, look no further. The Slay Girl Slay Podcast is almost like the pep talk that you wanted from your sis.
Episode to get started: You are a work in progress
10. Clever Girls Know
Why you'll like it: There's nothing more satisfying than listening about how people are paying their debt and growing their wealth. If you love listening to inspiration about personal finance as you are on your own personal finance journey, then this is a great podcast to listen to.
Episode to get started: Episode 229 Money Lessons from the Tinder Swindler
10 Life Changing Podcasts Hosted by Phenomenal Black Women 2022